Top Penny Stock Newsletter Picks and Their Hidden Memo to You!
by: Griffith "the Trader" Hawk
If you've been around the block a couple time or not in regards to trading on the stock market you may or may not know about the hazards of Stock-Market newsletters. For about 6 months now I've been analyzing and researching about the stock market and the huge fraud that happens CONSTANTLY. Most likely you also have been swayed or almost swayed by someones "insightful" video about how great they are at trading stocks or a well written piece of art, helping you and guiding you to see the errors of your ways and how they can help you, by simply entering in your email HERE!
Sound at least vaguely familiar?
At least for all those Top Penny Stock Newsletter Picks websites right?

Well if you are here it's a good possibility you have been in search for something extra that others may have missed about the stock market! Specifically in regards to micro-cap stocks on the otc bulletin board (otcbb) or those lucky winners that maintain a "stock nasdaq" status. So when it comes down to it, whats the rub on the fakers? Well there's a few things I can explain to help you understand what these people are all about and how they make a buck on you signing up with their "free penny stock newsletter" … The first few things to note:
1. No matter how much they claim they have the best penny stock newsletter in town, you must keep your guard up because much of this industry is purely marketing to those who are not aware of what the true scam really is.
2. What questions are you asking yourself right now in regard to your search engine searches? If you are asking any of these questions: What is the Best Stocks to Invest in?, Which Penny Stocks to Invest in?, Good Penny Stocks to Watch? or What are the top penny stock newsletter picks? Then you are asking the wrong questions.
So let me go ahead and help you reason it out WHY these questions will not give you what you truly are looking for. The first reason is these questions rely on others to tell you how to become self reliant in the market (when they're purely just giving you stock picks and nothing else), you must eventually stand on your own when it comes to the stock market, specifically when it comes to the Penny Stock market! Why?
First off many "free newsletters" will be the most expensive things you ever buy in your life! Why?  When it comes to people looking for "free" things when it comes to the Stock Market, there will always be a fresh laid down carpet of Parana waiting for you to give them your e-mail address in exchange for some "free" stock picks!
Well so what? There's some good souls out there right? They all can't be scum bags?…. right? …. RIGHT??
I can say that you are right, there are some wonderful people out there that can help you zig and zag through this mess called the "stock market" and I will give you someone to consider here shortly (or click here to find out more now). But you should note, that a hidden memo is lost in the mail when you sign up for anything "free" on the internet concerning the market. Why and what is this memo? Well technically the memo isn't totally lost it's a little part at the bottom of the website (a disclaimer) that says something along the lines that they have a relationship or interest in the stocks that are promoted and many times, people do not know about these nor understand what they're saying!
What does that mean to you? That means their interests are more important to them then Grandma's retirement money you've been "dabbling" with in the stock market. Here is one thing you should note… they DO NOT care and they WILL take advantage of hyping you up, telling you everything good about their recommended stocks and right when you think that you picked correctly is the time they pull the carpet out from underneath of you, leaving you holding a big … scratch that … HUGE bag of shit… In fact I created a single page with a clip from the newest movie the "Hangover" to help explain what it's like when someone trusts one of these "newsletters" and think they are on top of the world. You should go watch that right now (Click Here), laugh about it, but it's the truth!
That's at least how you will feel, and trust me it's not the best of feelings. Being played, used and thrown out like yesterdays garbage hurts and hurts deep!
So please if there is anything out of this article, DO NOT EVER fully trust a "free" Pennystock newsletter and better yet, even paid Pennystock newsletters can be scams (real sneaky!). You can read about an investigation I did of "Pennystock Egghead" which is a $100 penny stock newsletter. By reading that post (HERE) you'll quickly see that there can be an angle anywhere and everywhere when it comes to looking for a "free" newsletter.
So with all this horrible news is there any hope? You may be asking are penny stocks a good investment? Or do penny stocks work? And I can help put to rest those concerns right now by saying "ABSOLUTELY!" But there is a very important question you should be asking besides all these "freebie" and give me, give me questions and that question is "how do you invest in penny stocks?"
DING! DING! DING!
Remember Top Penny Stock Newsletter Picks Can Be Used To Your Advantage!
That's the winning question of the day!! Why? Because the market is ever changing and to be someone who is going to stick around for awhile you must be aware that frauds, cheaters and snake oil litters the ground on the market floor. But where there is corruption there is a glimmering future for you in the stock market world and that's by learning to play off the corruption of these "scammers". You can legally use these "free" top penny stock newsletter picks fore-well KNOWING that they're going to pull out and leave handfuls of people crashing to the ground.
Thing is you can buy going up and sell when a popular quick paced up-trend begins (and you'll learn this shortly) and quickly turn around and short these stocks all the way to the ground! It works and popular Penny stock teachers like Timothy Sykes can help you on your way to understand just how to play Penny stocks so you can win over and over again. He will help you by giving you an alert list of stocks that he plans to play during the day so that you can watch exactly how these stocks move and you can see for yourself that he is legit when it comes to helping you learn the patterns of a scammer.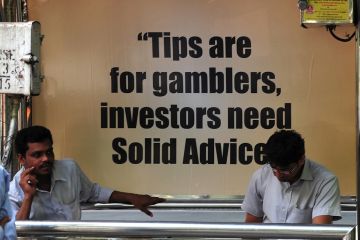 Another great thing about Timothy Sykes is he's DVDs and Silver Subscription newsletter which has literally 1000's of videos to learn from. This is a man you can learn from during the next year or so and come out literally years above anyone else who merely thinks they will walk into the penny stock market and "make it". Beyond learning more then I ever have on my own, Timothy Sykes blasted my results to an %80 success win rate with penny stocks and I firmly believe if you take your trading career seriously, this is a MUST for you!
Don't believe me? Watch this short video. Then get started and stop playing with fire, because eventually those newsletters will burn you and usually it's pretty bad! Avoid their snake face lies and start using them today to profit instead!
Join me today and start trading with Timothy Sykes by clicking here.
Good luck with navigating those Top Penny Stock Newsletter Picks!
-Griffith "the Trader" Hawk
Top Penny Stock Newsletter Picks Can Be Beneficial
If You Know How to Use Them!