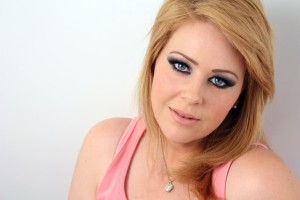 So I've been around the block for awhile now when it comes to trading online and I've seen some interesting IPO's especially in the penny stock arena. But this was just blows my hair back hard! Why would an SEO porn ranking company want to do an IPO. (what is SEO?).
I guess there is something in it? They are making over $1,000,000 in profits every single month with.. PORN! I guess I've not been in the industry long enough to notice that companies actually do this kind of thing. This specific company works to rank adult website in the search engines. Now is there anyway to profit off such an odd IPO? Perhaps, I would say that it might get attention for some hype, but I mostly see people going the way of the bear.
I'm not quite sure what else to really say to this other then this absolutely amazing that this is going on the pink sheets and anyone that is interested should take a look into this. I currently don't have much in the way of ticker symbols or company name, but it was released to a small group of people early Tuesday morning explaining their position and that they would be explaining themselves very shortly, and they also said they would be taking a conference call later that day to further go over the IPO for porn SEO. There is also huge companies starting to bring in Japanese hentai games (NSFW) into the western world and they are also looking to do an IPO, there soon will be many options when it comes to investing in the 'hentai' realm.
More over, lately I've stepped away from some of the major playing with penny stocks, I am an online marketer and honestly I love marketing much more then penny stocks, although why not a quick buck at times when you see a hyped up piece of crap stock go super nova then blow the fuck up in peoples faces? I'll be riding that baby all the way down. But even though I'm an online marketer, this is something new to me. Adult porn SEO IPO company getting the pink sheets… Wow! Really?
-Griffith "the Trader" Hawk